Practicing Empathy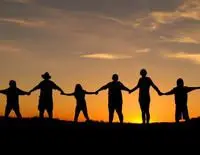 Empathy is the ability to understand another's thoughts and feelings.
Take any scenario: What are your thoughts and feelings?
Imagine you are the other person. Imagine what the other person's thoughts and feelings would be like.
Respond to the other person in a way that you would want you to respond if you were the other person.
How did the other person respond back to you? Were they receptive? How receptive?
Grade yourself on a scale of 1 – 10; 1 being the worst response and 10 being the best response.
Do not expect all 10s but work to achieve all 10s—your aspirational goal. However, if you already have that kind of impact in understanding another's thoughts and feelings and are able to communicate with them in a way that acknowledges their thoughts and feelings while expressing your own thoughts and feelings, Awesome!
Make a commitment to practice every day, in all communications with others: your spouse, your friend, your children, your supervisor at work, other employees, people you meet on the street, and all others!
Practicing Empathy is a skill that requires constant awareness. One of the best results of practicing empathy, in addition to actually connecting with others, is that it forces us to Focus Outward, retaining conscious control of our brain and preventing Inward Focused Negative Thinking (Neurotic Thinking)!