Contact Me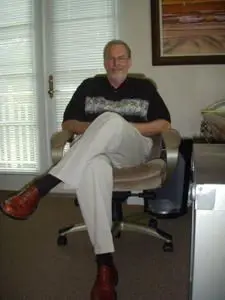 I've included several ways to contact me. Please text me, send an email, or simply fill out the form on this page. I'm looking forward to hearing from you.
Tip: I respond to text messages quickest.
Sorry, but I don't answer my phone while in session!

I am a one-man operation. "My Receptionist" answers my phone. The receptionist will schedule appointments for you. If you want to talk to me, text me at 941-358-0234 or complete the form below and I will get back to you.

If you have a life-threatening Emergency, call 911!
We are committed to your privacy. Do not include confidential or private information regarding your health condition in this form or any other form found on this website. This form is for general questions or messages to the practitioner.